Ronda Barber started her dance education with the Marya A. Kennett Dance Centre in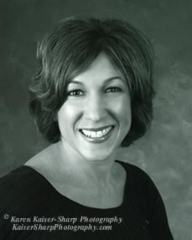 Goshen, New York. Graduate of Purchase College Conservatory of Dance BFA 1991. She joined the Triad Dance Ensemble in 1993, performing throughout the Hudson Valley. In 1994, she established Step by Step Dance Studio in Cornwall-on-Hudson, where she is Artistic Director, dance instructor and choreographer. The studio has approximately 400 students, ranging in ages from two years to adult. Ronda has also been choreographing musicals for Goshen High School in Goshen, New York and The Hudson Valley Summer Stage in Cornwall-on-Hudson, New York. Step by Step is a proud participant in the American Alliance of Performing Arts Educators, which has enabled its students to perform at Lincoln Center, Carnegie Hall, and the Kennedy Center in Washington, D.C. London, England where they performed at the Warwick Castle Dance Festival and Island Gardens American Dance Festival, Edinburgh, Scotland where they performed at The Fringe Festival and their most recent tour took them to Barcelona, Spain where they performed for the Barcelona Dance Invitational.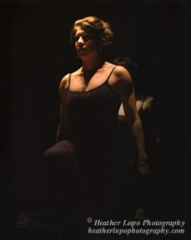 In 2010, Ronda Barber established Step It Up Productions, a non profit organization. The specific purpose of this organization is to provide a venue in which students between the ages of 10 to 17 years of age can participate in workshops, field trips and performances that relate to dance and the arts. Such experiences enrich their knowledge of the arts, offer them an opportunity to broaden their view of the world that they would not otherwise have, and help them aim higher in their own performances in dance and musical theatre. It also provides professional development workshops for dance teachers/masters, in order to ensure students receive the best training available.
In 2015, Ronda was recognized as the Del Kieffner Award Recipient by the Performing Arts Educators.
Whatever path her students follow, Ronda hopes that the love of dance will help guide their way.
I See Fire – Choreographed by Ronda Barber